Fencing Accessories
Litzclip® from AKO – connection finally made easy!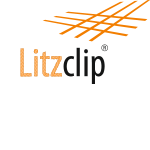 Tool-free tape, rope and wire connectors from Litzclip® are easy-to-use, and can be quickly and easily integrated into new or existing fence systems. The connectors come in stainless steel or galvanised metal versions. They ensure continued electrification of the conductor material and can themselves withstand high tensile forces. The conductor material can be attached quickly and securely by simply sliding out the plastic resistant end caps. The narrow slot width of the end caps guarantees optimal contact of the conductor material with the connection plate and thus the highest conductivity by pressing the conductive material to the metal plate.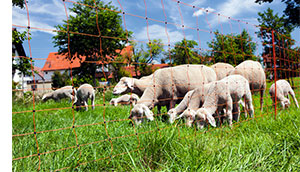 Litzclip® – the uncomplicated solution for repairing ripped stands in the net
The strand cross and T-connectors from Litzclip® are optimally suited for quick and easy repairs of ripped strands. Whether you are doing the repairs in the farmyard or while in the meadow - the new connectors from Litzclip® are the perfect size for on-the-go applications and are also extremely easy to use.

Litzclip®
from AKO – patented quality products "
Made in Germany
".
With our Litzclip® products, we won the competition "
Novelty of the year 2013
" at the fair
Eurotier 2012
.