Electric Fences from AKO-Agrartechnik. Your Electric Fence Experts.
Company History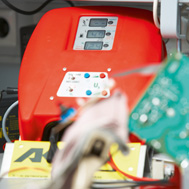 The history of AKO electric fencing goes back as far as 1942. The available agricultural areas needed to produce the highest possible yields. So pasturage was no longer fenced off in large areas but rather divided for strip grazing. There was a need for light and easily movable fences. Expensive and cumbersome post and rail fences were replaced with barbed wire fences, but that wasn't really the perfect solution. Paul Kolb, the founder of AKO, was very familiar with this issue, having grown up on a farm in Allgau. He developed a mains power electric fence in 1942.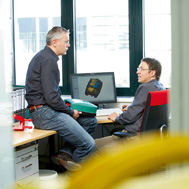 Since then AKO-Agrartechnik has driven the development and production of electric fences ahead with constant, dynamic innovations. We have brought the collective expertise from our many years of experience and combined it with rapid technological advances to bring you the best electric fencing:
Reliability and power
High level of efficiency (= low power consumption)
Variable power supplies
Controls for fence, earthing, fence loop and batteries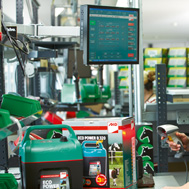 Your safety concerns are very important to us and that is why we undergo regular, voluntary inspections in accordance with the European CCA procedure (CENELEC Certification Agreement), as a basis for CE certification.
AKO-Agrartechnik GmbH &Co. KG has been part of the
Kerbl Group
since 2000. Thus we are now your reliable partner within the group for safe electric fencing.